The Helikonia team
The Helikonia team combines extensive real-world experience from some of the world's leading companies as well as international and regional NGOs. Our core team is supplemented with close associates and partners who complement our areas of expertise.
---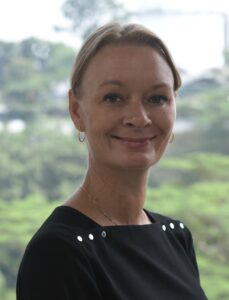 Rikke Netterstrøm is the Executive Director of Helikonia and is based in London. She has more than 25 years' experience in sustainability strategy, stakeholder engagement and issues management. Her main focus is on Board-level engagement to promote responsible business practices and disclosure at major Asian and international companies.

Prior to founding the company, she was responsible for environmental and social issues for two of the world's sustainability leaders – The Body Shop International plc and Novozymes A/S, preparing strategies for over 50 markets globally. As an investment analyst and a public affairs consultant, she provided advisory services to multinational companies within a range of sectors, including consumer goods, agrichemicals and financial institutions. She has worked extensively throughout Europe, Asia and the Americas, delivering workshops at Board and senior management level. Rikke was closely involved in the creation of the Roundtable on Sustainable Palm Oil as an Executive Board member, and has served as Interim Secretary General of the organisation.

Rikke is an economist, and holds an MSc in International Business from Copenhagen Business School and postgraduate qualifications from Thammasat University, Thailand. Rikke has served on the nominations committee of the prestigious Merdeka Award, as a non-Executive Director of CSR Asia Ltd and sits on the industry advisory board of Nottingham University Business School.
---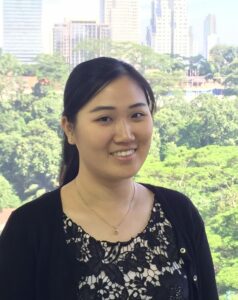 Su Sin joined Helikonia in 2016. Su Sin leads the HCS Approach Secretariat and Helikonia's Malaysian team, as well as supports Helikonia's clients on sustainability data management. Prior joining the company, she worked with Sime Darby Plantation, working on the implementation of sustainable certifications such as Roundtable on Sustainable Palm Oil (RSPO), RSPO Supply Chain Certification System (SCCS) and International Sustainability Carbon Certification (ISCC) for both upstream and downstream oil palm operations. She is a certified auditor of ISCC, ISO 14001:2004 Environmental Management System and ISO 14064: 2006 Greenhouse Gas Emissions. She holds a Bachelor of Science Computational Mathematics degree from Universiti Malaysia Terengganu.
---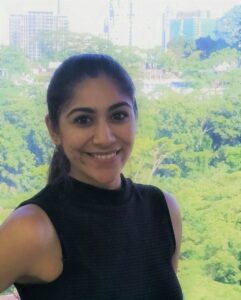 Naina joined Helikonia in 2017 and currently leads Helikonia's reporting and advisory projects. Prior to Helikonia she was with PT Foundation, an NGO working with key affected populations on HIV and AIDS, and Enterprise Asia, an NGO promoting entrepreneurship development in Asia and the Pacific. She also worked with UNDP Malaysia under the Energy and Environment Cluster on projects such as the Biodiversity Finance Initiative (BIOFIN), the 11th Malaysia Plan and Going Green, and Enhancing the Effectiveness and Financial Sustainability of Protected Areas in Malaysia (PA Financing Project) with the Department of Wildlife and National Parks (Jabatan Perhilitan). She holds an LLB Law from the University of Manchester and a MA International Relations from the University of Nottingham, Malaysia.
---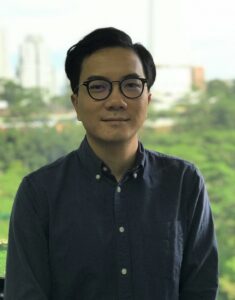 Jason joined Helikonia in 2019 as a Project Manager. Jason leads the Palm Oil Innovation Group Secretariat and supports Helikonia's clients on sustainability and carbon reporting. Prior to joining the company, Jason was with Cypark Resources Berhad, Malaysia's largest publicly listed company focusing on renewable energy and waste management projects. He was involved in developing an integrated palm oil mill waste management solution that produces alternative biomass solid fuels to displace fossil fuel consumption, as well as the initiation of the Renewable Energy Certificate marketplace in Malaysia. Jason holds a bachelor's degree in Business from Nanyang Business School, Singapore.
---
Tiffany joined Helikonia in 2019. Prior to Helikonia, she was with IBM Malaysia, leading the country's corporate citizenship portfolio in developing projects to improve critical issues in the community pertaining to education and healthcare. She has also worked with Astro Malaysia in delivering education technology projects as well as in leading the incorporation of the company's corporate foundation. In addition to building a niche in community engagement projects, she has experience in the non-profit sector through her time with Junior Achievement, a youth focused non-profit based in the United States where she designed, and implemented financial literacy programs for Malaysian young people in collaboration with leading corporations. She also has experience in inter-government engagement through her stint with the Australian High Commission in Malaysia where she managed public diplomacy projects to strengthen bilateral relations between countries. Tiffany earned a Bachelor of Psychology (Hons) from HELP University Malaysia.
---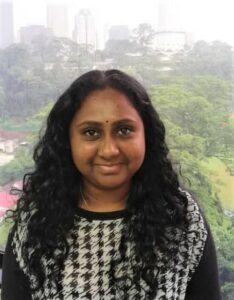 Daneetha joined Helikonia in 2019 as a Project Manager and leads the Quality Assurance work within the HCS Approach Secretariat. She was previously employed in Limkokwing University of Creative Technologies as special project staff for the Sultan Ahmad Shah Environmental Trust (SASET). Her role was focused on creating content for the website and social media platforms for SASET as well as managing environmental projects such as tree planting and awareness programmes for school students. Daneetha has a Bachelor of Science in Forestry from Universiti Putra Malaysia (UPM).
---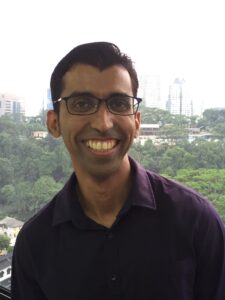 Rajesh joined Helikonia in 2016. Prior to joining Helikonia he worked with UTi worldwide as a procurement specialist coordinating all office functions. He also has experience in e-commerce industry, administrative and human resources. He is currently responsible for providing office administrative and support services to the team, as well as organising other special events and training. Rajesh has a Diploma in Business Studies.
---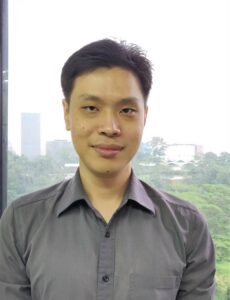 Kuan Lih joined Helikonia as a Finance Manager in 2018. He is responsible for the company's book-keeping, budgets and cash flow control. Prior to joining the company, he was in charge of finance matters at Applecrumby & Fish, a start-up e-commerce platform for essential baby products. Kuan Lih holds a Bachelor of Business and Commerce (majoring in accounting and finance) from Monash University, Malaysia. He is also a Certified Practising Accountant as a member of CPA, Australia.
---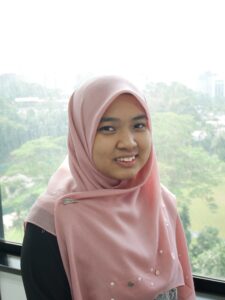 Anis joined Helikonia in 2018. She is responsible for providing administrative support to Helikonia and the High Carbon Stock Approach Steering Group. Prior to joining the company, she was with Sime Darby Plantation (SDP) where she was involved in the implementation of SDP's sustainable practices and commitments. She holds a Bachelor of Science (Major in Biology and Minor in Psychology) from Carleton University, Canada.
---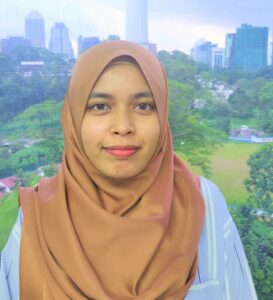 Mai joined Helikonia in 2019. She was previously with Global Environment Centre (GEC) for almost two years championing river and water related community projects as well as educational activities under various programmes. Prior to this, she completed a one-year training programme with Sime Darby Plantation Berhad under the East Malaysia Region Engineering Department. Having experienced both non-profit organisations and the corporate sector, she enjoys the best of both worlds. She earned her Bachelors in Engineering (Agriculture and Biosystems) from Universiti Putra Malaysia.
---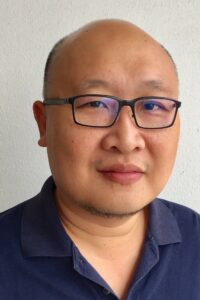 Kok Mun is an expert in environmental management with over 15 years experience in oil palm mills, new technologies and R&D as well as green technologies and carbon footprinting. He holds a chemical engineering degree and an MBA from the University of Malaya.
---

Teoh Cheng Hai has been an independent Director of the company since 2008. He is also a Director of Kim Loong Resources Berhad and Proforest Sdn Bhd. He served as the 1st Secretary-General of the Roundtable on Sustainable Palm Oil (RSPO) in 2004/05 and as Advisor to the RSPO Executive Board in 2005/06. Trained as an agronomist, he has more than 40 years of experience in the plantation industry. Formerly, he was Director, R&D (1989-1995), and Director, Quality and Environment (1995-2000), for Golden Hope Plantations Berhad (now part of Sime Darby Berhad). He was also Honorary Advisor, Plantation Agriculture, for WWF-Malaysia (2000-2004).
---